Date/Time
Date(s) - 23/04/2017 - 27/04/2017
All Day
Location
Suncadia Resort
Categories
**REGISTRATION IS NOW CLOSED, THE RETREAT IS FULL.  THERE IS NO ENTRANCE OR REGISTRATION AT THE DOOR, ONLY FOR ACCEPTED ATTENDEES.  PLEASE LOOK FOR APPLICATIONS SOON FOR THE RETREAT IN 2018**
SUNDAY, APRIL 23rd THROUGH THURSDAY, APRIL 27th, 2017
What if five days could change your life for eternity?  We are so excited and honored to invite you to this life changing retreat!  Formerly known as the "Eye of God" retreats, this is the sixth one of it's kind.  And, like fine wine, they honestly keep getting better and better with age!  Our desire is to provide an atmosphere of rapid growth and accelerations for your relationship with God.  Life changing intimacy with the Father is our number one priority for this special event.  This will be a powerful week of intensive teachings, practical exercises, and applications, intimate worship encounters, question and answer sessions, ministry and fellowship.
We will spend our time together in one of the most exceptional resorts in North America, tucked away in the beautiful Cascade Mountains of the Pacific Northwest.  In order to keep this retreat intimate and personal, we will be limiting registration, so please register early.  We know everyone who attends will be dramatically changed forever!  Come join us, you will never be the same…
SPEAKERS: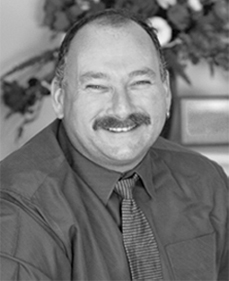 IAN CLAYTON:
Ian's heart is to put strategies and keys into believer's hands to enable them to actively participate in the reality of God's Kingdom and to experience life as the spirit beings we were created to be.  Through insights, equipping, and teaching with practical biblical tools, Ian brings to reality the accessibility of Heaven, enabling the release of the potential within each person as a Son of God.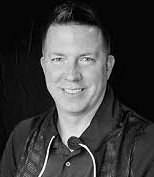 KEVIN THOMPSON:
Kevin has been described as a New Testament prophet who ministers through a true seer gift, with an incredible anointing to teach and equip believers in their walk with God.  His heart is to encourage and disciple people in the daily application of deep biblical principles in their lives.  A true coach at heart, Kevin's passion is to see every believer live in ultimate freedom and power available through Christ.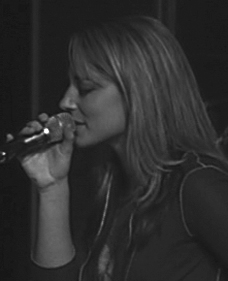 AMY THOMPSON (WORSHIP):
"Worship that leads you into an encounter with God," this is the heartbeat and passion of Amy's music.  She has a natural gift of changing atmospheres in worship by breaking through into the intimate presence of God and leading people into personal encounters with Him.  Amy has had international influence as a forerunner for spontaneous, Holy Spirit lead worship.
REGISTRATION INFORMATION:
COST:
INDIVIDUALS: $1595
MARRIED COUPLES: $2595
*Cost of registration includes lodging and catered meals at Suncadia Resort from Sunday evening through Thursday morning.  Travel expenses are NOT included.  You will have your own private room for the entire stay (married couples will have one room).  You must stay at the resort to attend the retreat.
TO REGISTER/APPLY:
You must submit an APPLICATION in order to attend this event.  Once your application is approved, you will receive a registration packet via email which will include all the information necessary to make travel arrangements.